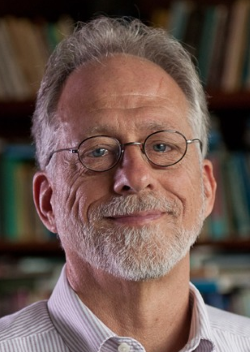 Michael Tomasello
Duke University
Michael Tomasello is Professor of Psychology and Neuroscience at Duke University, Durham, North Carolina, USA, and emeritus director at the Max Planck Institute for Evolutionary Anthropology, Leipzig, Germany.  His research interests focus on processes of cooperation and communication in human children and great apes. His recent books include Origins of Human Communication (MIT Press, 2008); Why We Cooperate (MIT Press, 2009); A Natural History of Human Thinking (Harvard University Press, 2014); A Natural History of Human Morality (Harvard University Press, 2016); and Becoming Human: A Theory of Ontogeny (Harvard University Press, in press).
---

Abstract
Becoming Human: A Theory of Ontogeny

Over the past two decades, my colleagues and I have documented many differences in the cognitive and social abilities of human children and their nearest great ape relatives. In this talk, I attempt to bring these studies together into a coherent theory of the ontogeny of uniquely human psychology. For each of eight uniquely human developmental pathways – four cognitive and four sociomoral – there are two key transitions: one at 9 months (joint intentionality) and one at 3 years (collective intentionality). The hypothesis is that these transitions result from the new kinds of social coordination, sociocultural experience, and social self-regulation that the maturation of the capacities for joint and collective intentionality make possible.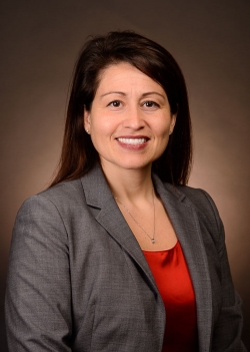 Adriana J. Umaña-Taylor
Harvard University, Harvard Graduate School of Education
Dr. Adriana J. Umaña-Taylor is a Professor of Education at Harvard University in the Harvard Graduate School of Education. She is nationally and internationally recognized for her research on ethnic-racial identity development, which is guided by developmental and socio-cultural ecological frameworks to understand how youth and families influence and are influenced by their surrounding ecologies. Her research seeks to uncover how adolescents' ethnic-racial identity development unfolds in the context of family, school, and communities, and the conditions under which it can serve as a resource that protects adolescents from culturally informed risk factors such as ethnic-racial discrimination. Her current scholarship is supported by the National Institutes of Health, the National Science Foundation, and the Spencer Foundation. Her books include: Below the Surface: Talking with Teens about Race, Ethnicity, and Identity (Princeton University Press); Studying Ethnic Identity: Methodological and Conceptual Approaches across Disciplines (American Psychology Association); and Studying Ethnic Minority and Economically Disadvantaged Populations (American Psychology Association).
---
Abstract
Socio-Developmental Conceptions of Adolescents' Ethnic-Racial Identity
Invited Symposia – Confirmed speakers: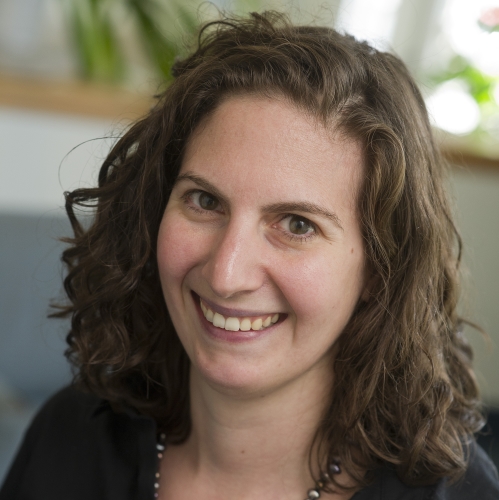 Kathleen Corriveau
Boston University
Kathleen Corriveau is an Associate Professor of Applied Human Development and the director of the Social Learning Lab at Boston University. Her research focuses on social and cognitive development in childhood, with a specific focus on how children assess the credibility of people and information. She has received numerous awards, including selection as a Rising Star and current Fellow of APS, an NSF CAREER award, and an Early Career Award from the Federation of Associations in Behavioral and Brain Sciences. Her work has been funded by NSF, the Templeton Foundation, the Spencer Foundation, APS, and APA. 
Deb Kelemen
Boston University
Deb Kelemen is Professor of Psychological and Brain Sciences at Boston University. She studies conceptual development with a special interest in children's and adults' commonsense understandings of natural phenomena and artifacts and the development of their religious and scientific theories. Her work has been funded by NIH, NSF, and the John Templeton Foundation and has been featured in popular outlets such as Through the Wormhole, BBC, Science, The Guardian, The Times, and Der Spiegel. She directs the Evolving Minds Project (www.EvolvingMindsProject.org) and is the author of two recent storybooks for teaching evolutionary concepts to young children, How the Piloses Evolved Skinny Noses and How the Dormacks Evolved Longer Backs.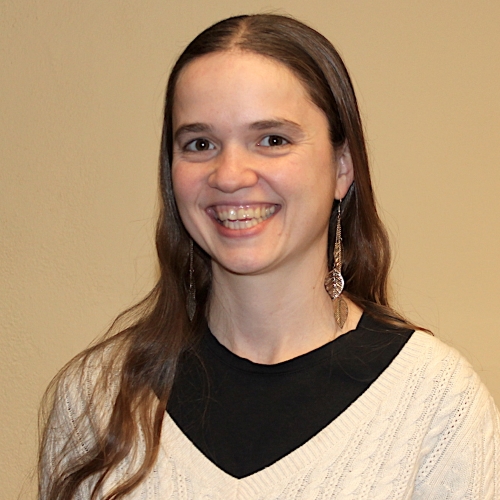 Larisa Heiphetz
Columbia University
Larisa Heiphetz is PI of the Social and Moral Cognition Lab at Columbia, where she and her team investigate moral cognition and behavior among children and adults. Her work has been recognized by the APS Rising Star Award and early career awards from ISCON and SRCD, among other honors. Dr. Heiphetz received her PhD from Harvard University in 2013 and completed a post-doctoral fellowship at Boston College before joining Columbia's faculty in 2016.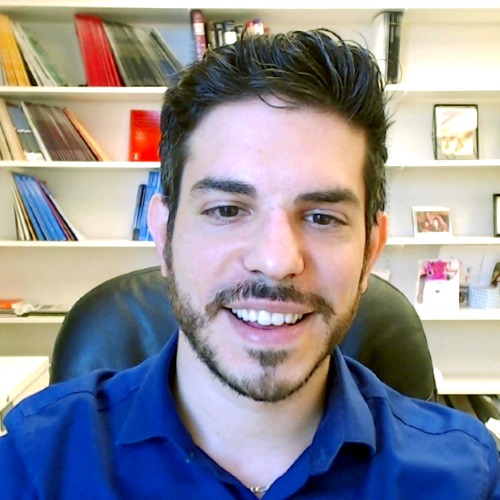 Jon Lane
Vanderbilt University
Jonathan Lane is an Assistant Professor of Psychology & Human Development, at Vanderbilt University's Peabody College. His research is focused on children's developing understandings of people and minds, and the ways in which they learn from other people and minds. His work on theory-of-mind has identified predictors of theory-of-mind development (e.g., temperament), social-cognitive consequences of theory-of-mind development (e.g., moral reasoning, hostile attributions, social learning), and has explored children's concepts of different sorts of minds (e.g., extraordinary minds). His work on social learning has focused on how others' claims influence children's concepts of and beliefs about counter-perceptual phenomena, counterintuitive phenomena, and social groups.
Relating to Others: Implications for Cognitive Development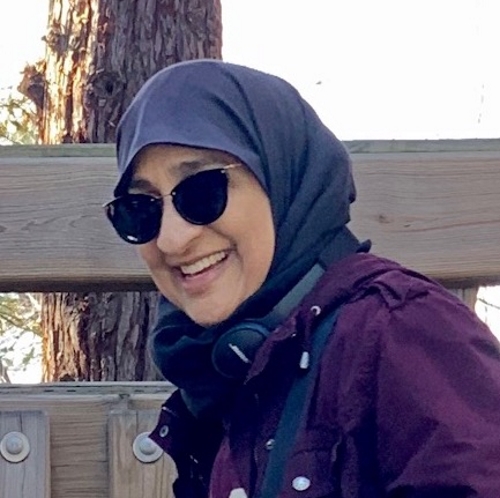 Nameera Akhtar
University of California, Santa Cruz
Nameera Akhtar is a Professor of Developmental Psychology at the University of California, Santa Cruz.  She received her PhD in Experimental Psychology from Dalhousie University in Halifax, Nova Scotia, Canada and completed a postdoctoral fellowship (funded by the Natural Sciences and Engineering Research Council of Canada) at Emory University in Atlanta, Georgia. Her research interests include early communicative development, bilingualism, and neurodiversity.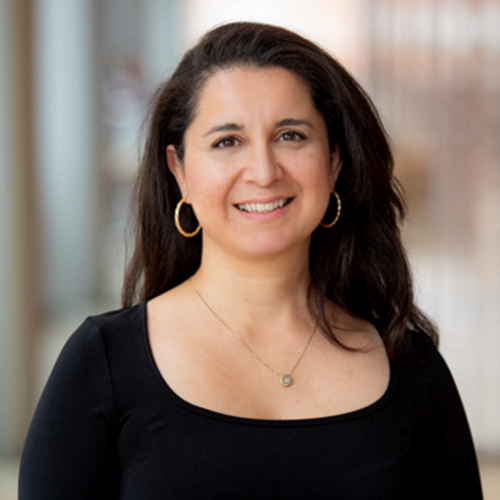 Dima Amso
Brown University
Dima Amso is an associate professor in the Department of Cognitive, Linguistic and Psychological Sciences at Brown University. She has a BS in psychology from Tufts University, was trained at Cornell University and received a PhD in psychology from New York University in 2005. She served on the faculty at the Weil Medical College of Cornell University before joining Brown University. Her research examines the development of attention and memory in typically and atypically developing populations, with an emphasis on how environmental variables shape these trajectories. Dr. Amso's research has been funded by the National Science Foundation, the National Institute of Mental Health, the National Institute of General Medical Sciences, and she is a recipient of the James S. McDonnell Scholar Award in Understanding Human Cognition.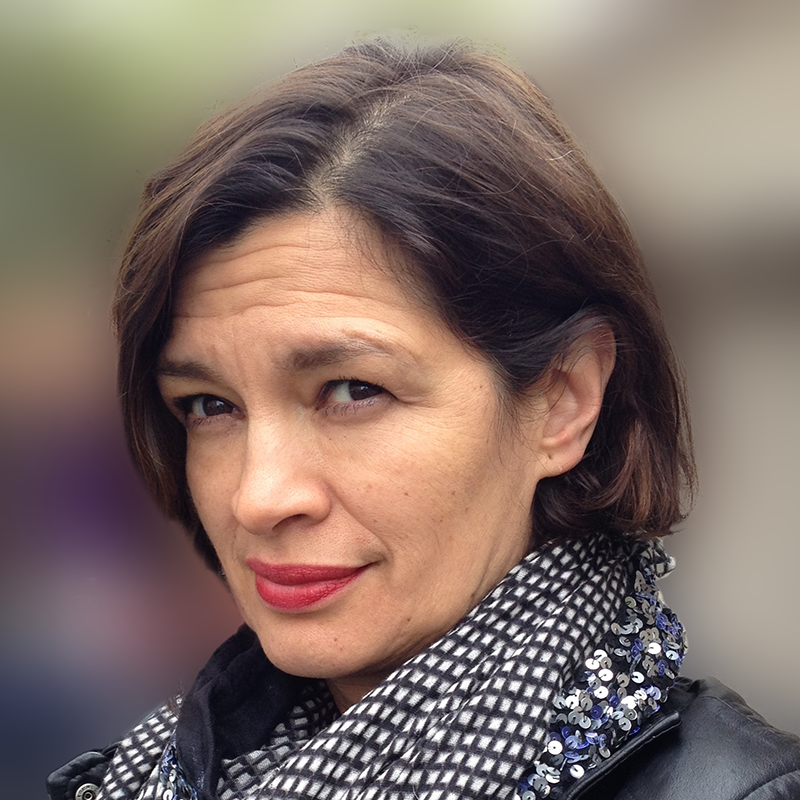 Natasha Cabrera
University of Maryland
Natasha J. Cabrera, Ph.D, is Professor of Human Development at the University of Maryland. Dr. Cabrera's research focuses on father involvement and children's social and cognitive development; adaptive and maladaptive factors related to parenting and cultural variation in ethnic minority families; and, the mechanisms linking early experiences to children's school readiness. Dr. Cabrera has published in peer-reviewed journals on policy, methodology, theory and the implications of fathering and mothering behaviors on child development in low-income minority families. She is the co-editor of the Handbook of Father Involvement: Multidisciplinary Perspectives, 2nd Edition (Taylor & Francis, 2013) and Latina/o Child Psychology and Mental Health: Vol 1 and 2 (Praeger, 2011). Dr. Cabrera is an Associate Editor of Child Development and the recipient of the National Council and Family Relations award for Best Research Article regarding men in families in 2009. In 2015, the National Academy of Sciences appointed her to its committee on parents of young children; in 2016, she was a Russell Sage Foundation Visiting Scholar; and, in 2017 she was a DAAD visiting scholar, University of Ruhr, Germany. She is co-PI at the National Center for Research on Hispanic Families and Children co-directing the fatherhood and healthy marriage focus area.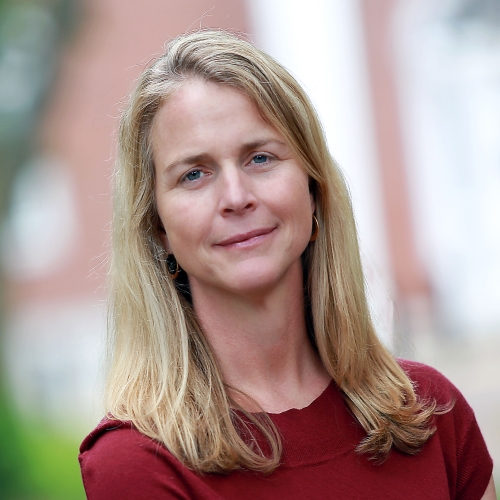 Meredith Rowe
Harvard University
Meredith Rowe is the Saul Zaentz Professor of Early Learning and Development at the Harvard Graduate School of Education.  She leads a research program on understanding the role of parent and family factors in children's early cognitive development.  She is particularly interested in uncovering how variations in children's early communicative environments contribute to their language development, and in using this knowledge to develop parenting interventions.