Yuko Munakata
University of California, Davis
Yuko Munakata is a Professor in the Department of Psychology and Center for Mind and Brain at the University of California, Davis. Her work investigates child development and environmental influences on children's thinking, using behavioral, neuroimaging, and computational approaches.
Professor Munakata received her B.A. in Psychology and B.S. in Symbolic Systems from Stanford University, and her Ph.D. in Psychology from Carnegie Mellon University. After conducting postdoctoral research at the Massachusetts Institute of Technology, she was a professor at the University of Denver and then at the University of Colorado Boulder before moving to the University of California.
Her work has been featured in the popular press, including The Atlantic, Parents Magazine, and even The Onion. Dr. Munakata co-edited two books on brain and cognitive development, and co-authored two editions of a textbook on computational cognitive neuroscience. She served as Associate Editor of Psychological Review, and has received numerous awards for her research, teaching, and mentoring. Her TEDx talk on The science behind how parents affect child development has reached millions of viewers.
---
Abstract
Working title: Developing Cognitive Control
Abstract to be confirmed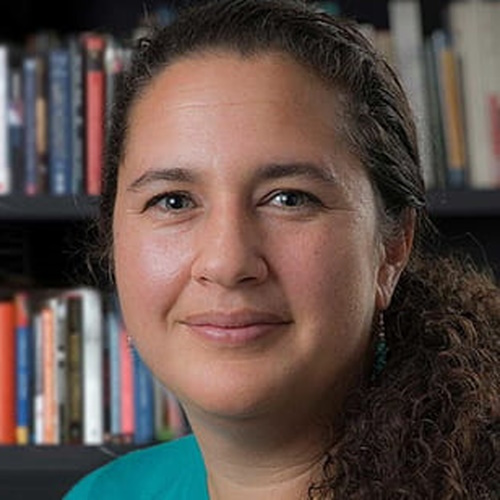 Megan Bang
Northwestern University
Megan Bang (Ojibwe and Italian descent) is a Professor of the Learning Sciences and Director of the Center for Native American and Indigenous Research at Northwestern University. Dr. Bang studies dynamics of culture, learning, and development broadly with a specific focus on the complexities of navigating multiple meaning systems in creating and implementing more effective and just learning environments in science, technology, engineering, arts, and mathematics education. She focuses on reasoning and decision-making about complex socio-ecological systems in ways that intersect with culture, power, and historicity. Central to this work are dimensions of identity, equity and community engagement through participatory and experimental methods – or co-produced knowledge. She works closely with Indigenous communities towards regenerating Indigenous educational models. She conducts research in both schools and informal settings across the life course. She has taught in and conducted research in teacher education as well as leadership preparation programs. Dr. Bang currently serves on the Board of Science Education at the National Academy of Sciences and is a member of the National Academy of Education.
---
Abstract
Title to be confirmed
Abstract to be confirmed