Yuko Munakata
University of California, Davis
Yuko Munakata is a Professor in the Department of Psychology and Center for Mind and Brain at the University of California, Davis. Her work investigates child development and environmental influences on children's thinking, using behavioral, neuroimaging, and computational approaches.
Professor Munakata received her B.A. in Psychology and B.S. in Symbolic Systems from Stanford University, and her Ph.D. in Psychology from Carnegie Mellon University. After conducting postdoctoral research at the Massachusetts Institute of Technology, she was a professor at the University of Denver and then at the University of Colorado Boulder before moving to the University of California.
Her work has been featured in the popular press, including The Atlantic, Parents Magazine, and even The Onion. Dr. Munakata co-edited two books on brain and cognitive development, and co-authored two editions of a textbook on computational cognitive neuroscience. She served as Associate Editor of Psychological Review, and has received numerous awards for her research, teaching, and mentoring. Her TEDx talk on The science behind how parents affect child development has reached millions of viewers.
---
Abstract
Working title: Developing Cognitive Control
Abstract to be confirmed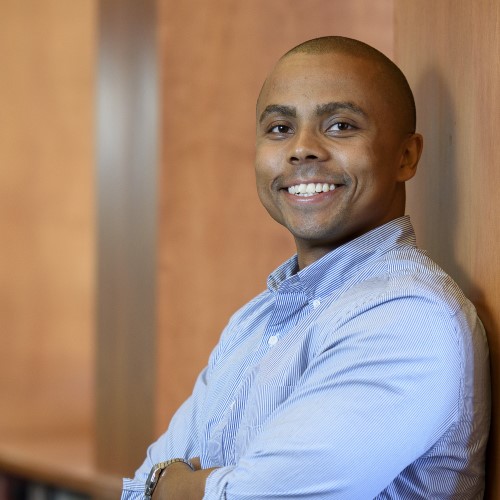 Steven O. Roberts
Stanford University
Steven O. Roberts is an Assistant Professor of Psychology at Stanford University.  He received his Ph.D. from the University of Michigan where he worked with Susan Gelman. His research focuses on the development and expression of social biases, particularly those involving race. He also explores how we conceptualize social groups and how our concepts guide how we perceive and evaluate individuals. Broadly, his work centers around group-based boundaries and hierarchies.
---
Abstract
The Psychology of American Racism
Martin Luther King Jr. once dreamt of a country in which children of all races could join hands as equals. Half a century later, that dream has yet to become a reality. In 2020, the world watched Derek Chauvin force his knee upon George Floyd's neck until he was dead. But racism – often (mis)conceptualized as disliking or mistreating others on the basis of race – is more than an interpersonal or intergroup phenomenon. Racism is a system of advantage based on race that is internalized early in development and perpetuated across many – if not all – sectors of social life. I will argue that this system is reflected in Categories, Factions, Segregation, Hierarchy, Power, and Passivism, and will argue that the path to making MLK's dream a reality can be, and must be, paved by cognitive developmentalists.
Thank you to our Sponsors & Exhibitors!