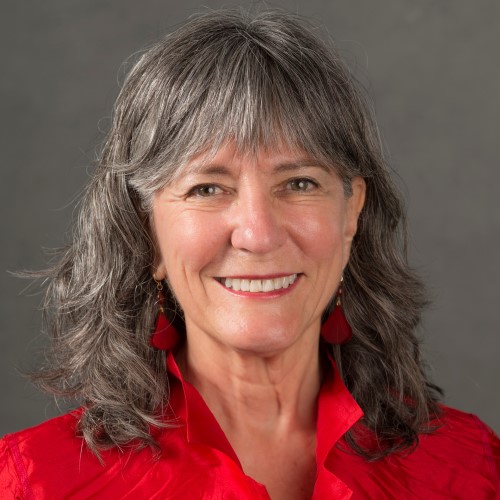 Susan Goldin-Meadow
The University of Chicago
Susan Goldin-Meadow is the Beardsley Ruml Distinguished Service Professor in the Departments of Psychology and Comparative Human Development and the Committee on Education at the University of Chicago. She received her Ph.D. from the University of Pennsylvania, where she worked with Rochel Gelman and Lila Gleitman. Her research is two-pronged: (1) The home-made gestures that profoundly deaf children create when not exposed to sign language and (2) The gestures hearing speakers around the globe spontaneously produce when they talk. These co-speech gestures provide insight into how we talk and think.
---
Abstract
The mind hidden in our hands
Gesture is versatile in form and function.  Under certain circumstances, gesture can substitute for speech, and when it does, it embodies the properties of language that children themselves bring to language learning, and underscores the resilience of language itself. Under other circumstances, gesture can form a fully integrated system with speech.  When it does, it both predicts and promotes learning, and underscores the resilience of gesture in thinking. Together, these lines of research show how much of our minds is hidden in our hands.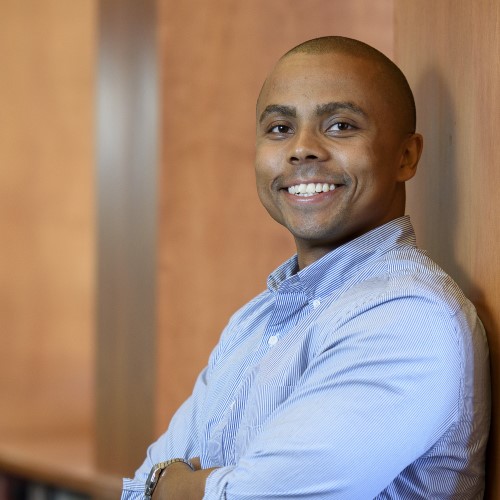 Steven O. Roberts
Stanford University
Steven O. Roberts is an Assistant Professor of Psychology at Stanford University.  He received his Ph.D. from the University of Michigan where he worked with Susan Gelman. His research focuses on the development and expression of social biases, particularly those involving race. He also explores how we conceptualize social groups and how our concepts guide how we perceive and evaluate individuals. Broadly, his work centers around group-based boundaries and hierarchies.
---
Abstract
The Psychology of American Racism
Martin Luther King Jr. once dreamt of a country in which children of all races could join hands as equals. Half a century later, that dream has yet to become a reality. In 2020, the world watched Derek Chauvin force his knee upon George Floyd's neck until he was dead. But racism – often (mis)conceptualized as disliking or mistreating others on the basis of race – is more than an interpersonal or intergroup phenomenon. Racism is a system of advantage based on race that is internalized early in development and perpetuated across many – if not all – sectors of social life. I will argue that this system is reflected in Categories, Factions, Segregation, Hierarchy, Power, and Passivism, and will argue that the path to making MLK's dream a reality can be, and must be, paved by cognitive developmentalists.
Early Career Symposium
Chair: Kristina Olson, Princeton University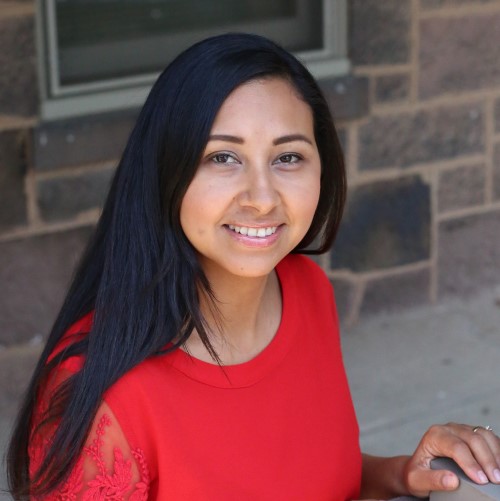 Lucia Alcala
California State University, Fullerton
Dr. Lucia Alcalá earned her Ph.D. in Developmental Psychology from the University of California Santa Cruz (2014). She was a visiting professor at the Universidad Maya de Quintana Roo and was awarded a post-doctoral fellowship by the University of California Institute for Mexico and the United States at UC Riverside to conduct research in Yucatán México (2015) prior to joining the Department of Psychology at California State University Fullerton. Dr. Alcalá conducts empirical research in the US and Mexico, guided by sociocultural theory to examine cross-cultural variations of children's cognitive development and prosocial behavior in the U.S. and Mexico.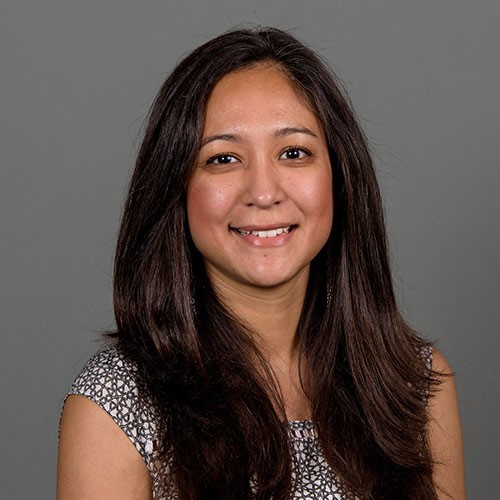 Viridiana Benitez
Arizona State University
Viridiana L. Benitez, Ph.D. is an assistant professor in Psychology at Arizona State University. Benitez's research focuses on how young children learn words, how they track the statistical patterns of their environment, and how language experience, such as bilingualism, affects word learning and cognition. To answer these questions, Benitez works with infants, children, and adults with monolingual or bilingual language experiences. Benitez holds a bachelor's in psychology (University of Houston), a doctorate in developmental psychology (Indiana University), and completed a postdoctoral fellowship (University of Wisconsin-Madison). As a bicultural bilingual and first-generation college graduate, Benitez also strives to make academia more diverse and inclusive.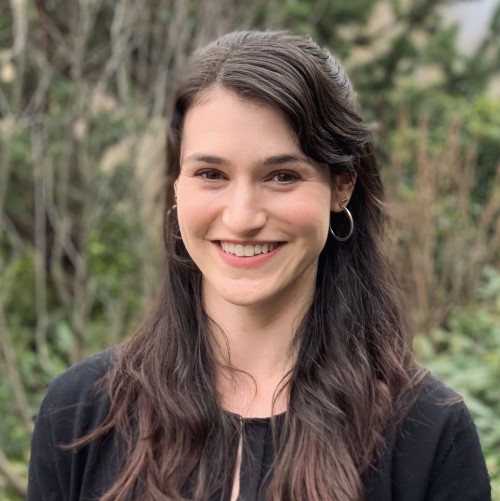 Ariel Starr
University of Washington
Ariel Starr is an Assistant Professor of Psychology at the University of Washington. Previously, she completed her PhD at Duke University and a postdoctoral fellowship at UC Berkeley. Dr. Starr's lab uses behavioral and eye-tracking methods to study the origins of human knowledge. In particular, they are interested in how language, memory, and conceptual development interact in infancy and early childhood to give rise to uniquely human cognitive abilities.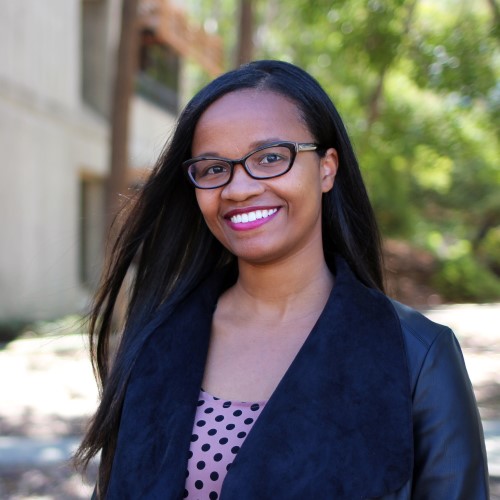 Amber Williams
California Polytechnic State University, San Luis Obispo
Amber D. Williams is an Assistant Professor in Psychology and Child Development at California Polytechnic State University in San Luis Obispo. She obtained her B.A. at Rice University and her M.S. and Ph.D. from the University of Michigan, Ann Arbor. She was an NSF Postdoctoral Fellow at the University of Texas at Austin, where she studied parent's racial socialization practices and children's racial attitudes and cross-race friendships. She currently studies the development of racial attitudes and identity in children and adolescents.
Taking trust seriously: Sources of vulnerability and protection
Chair: Melissa Koenig, University of Minnesota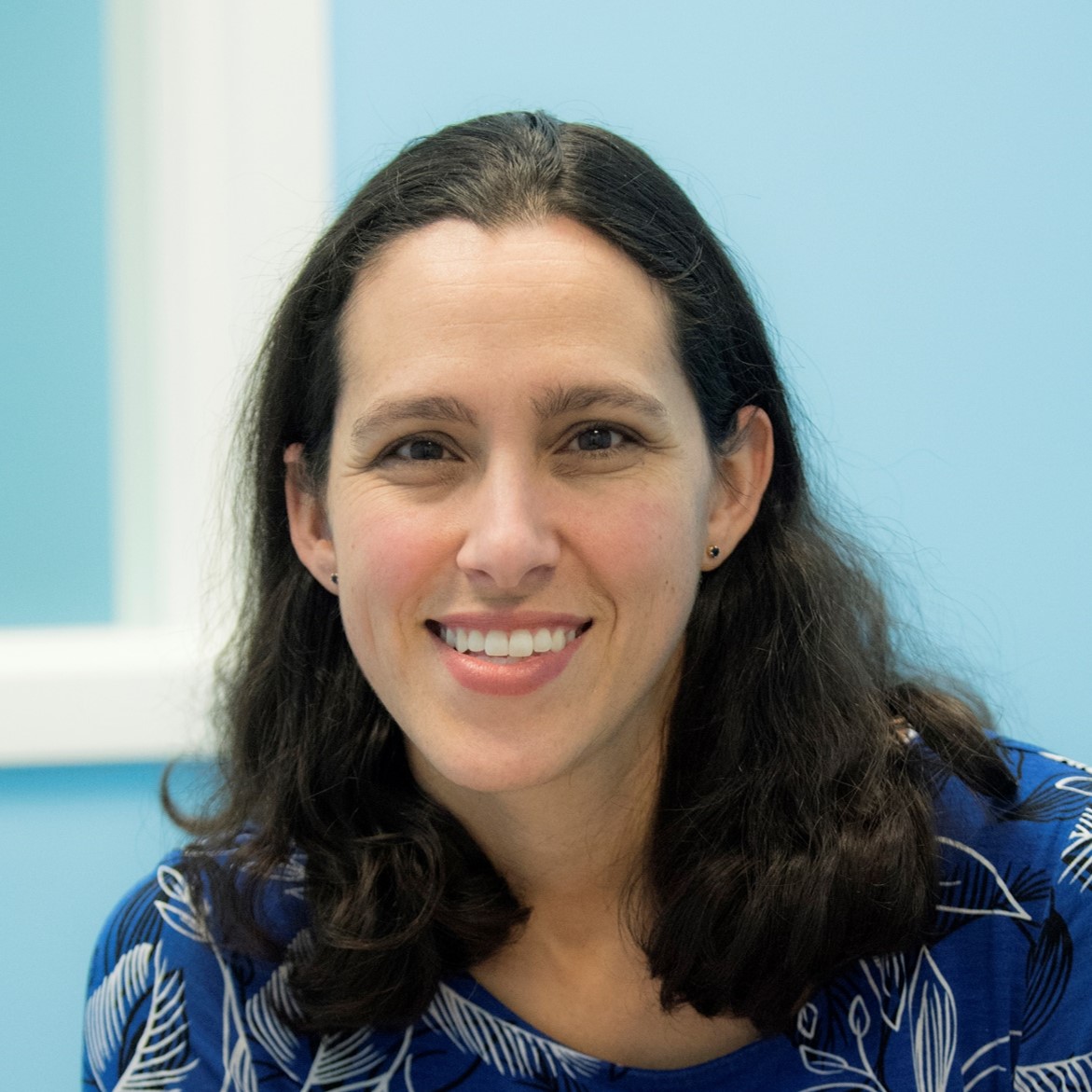 Judith Danovitch
University of Louisville
Judith H. Danovitch is an associate professor of Psychological and Brain Sciences at the University of Louisville. Her research program examines how preschool and elementary school children develop an understanding of knowledge and expertise, and how they apply this understanding to evaluate information sources, including people, computers, and the internet. She is also interested in how children assess the information that they receive and whether their judgments vary depending on the nature of the information source.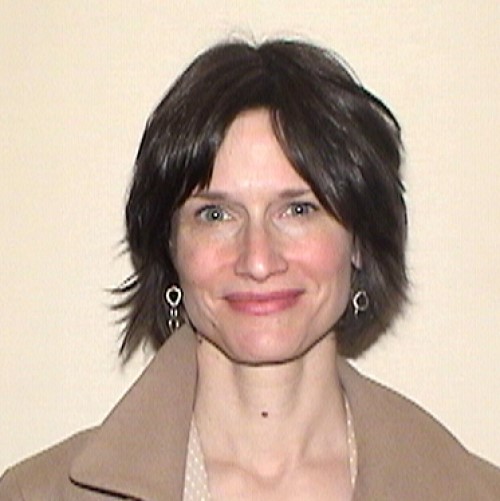 Melissa Koenig
University of Minnesota
Melissa Koenig examines the impact of testimony on cognitive development.  Dr. Koenig and her team present children with the need to make decisions that require different forms of trust using a range of methods across cultures, contexts and interpersonal relationships.   Dr. Koenig is first-generation college student who studied Linguistics and Philosophy at the University of Wisconsin-Madison, and Psychology at The University of Texas at Austin.  After completing post-doctoral fellowships at Harvard and the University of Chicago, she joined the faculty at the Institute of Child Development in 2007, and has been a Full Professor there since 2016.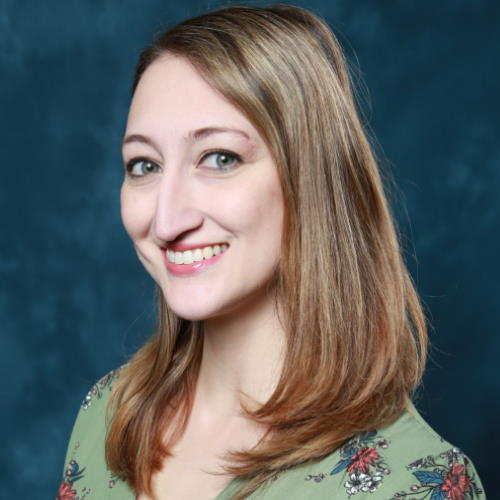 Asheley R. Landrum
Texas Tech University
Asheley R. Landrum is an assistant professor of science communication in the College of Media & Communication at Texas Tech University and a media psychologist.  Her research investigates how values and worldviews influence people's selection and processing of information about science and how these phenomena develop from childhood into adulthood. She is a principal investigator on two National Science Foundation-funded grants with her public media collaborators that focus on increasing engagement with educational science media.
Tara Mandalaywala
University of Massachusetts Amherst
Tara M. Mandalaywala is an Assistant Professor of Developmental Science in the Department of Psychological and Brain Sciences at the University of Massachusetts Amherst. Her research examines the developmental origins of prejudice and bias by investigating how young children think about social categories and identities, and the environmental factors that shape children's socio-cognitive development.
Children's Understanding of Race and Racism
Chair: Maureen Callanan, University of California, Santa Cruz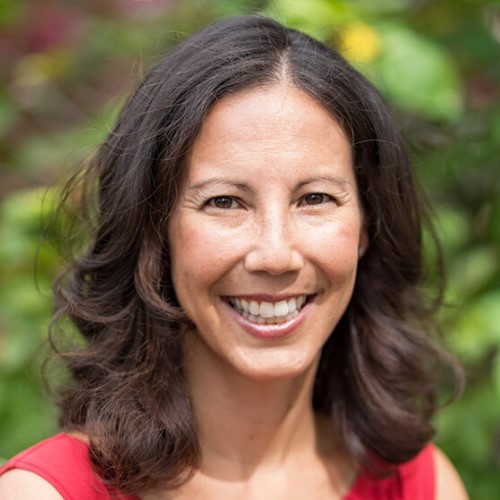 Kristin Pauker
University of Hawaii
Kristin Pauker is an Associate Professor of Psychology at the University of Hawaii and director of the ISP lab. She received her A.B. from Dartmouth College (2002), Ph.D. from Tufts University (2009), and completed postdoctoral study at Stanford University. Originally born and raised in Hawaii, she became fascinated with exploring how a person's immediate environment and culturally-shaped theories about race impact basic social perception, social interactions, and stereotyping in childhood and throughout development. Her research spans both Social and Developmental Psychology and has been widely published in academic journals (e.g., Science, Journal of Personality and Social Psychology, Developmental Psychology) and featured in the media (e.g., New York Times, New York Magazine, Time Magazine). She has been the recipient of a Board of Regents' Medal for Excellence in Research and a Board of Regents' Medal for Excellence in Teaching from the University of Hawaii, and her work has been supported with almost $1 million in combined support from the National Institutes of Health and the National Science Foundation.
Sylvia Perry
Northwestern University
Sylvia Perry is an Assistant Professor of social psychology and medical social sciences (by courtesy), and a Faculty Associate for the Institute for Policy Research at Northwestern University. She investigates how racial bias awareness develops, and the implications of bias awareness for prejudice reduction, intergroup contact, and parental racial socialization.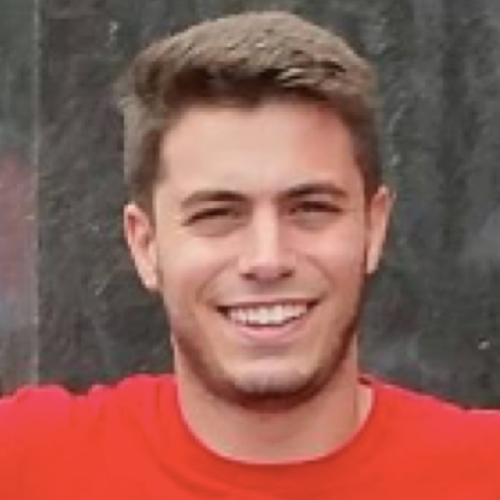 Mike Rizzo
New York University
Michael T. Rizzo is a postdoctoral research fellow at New York University working with Marjorie Rhodes. His current research examines the psychological processes and developmental mechanisms underlying the development of racial biases in early childhood and how to disrupt this process.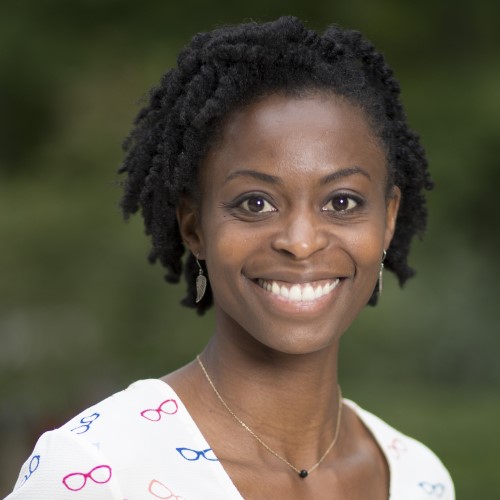 Onnie Rogers
Northwestern University
Dr. Onnie Rogers, is a developmental psychologist and identity scholar whose research curiosities converge at the intersection of human development, diversity and equity, and education. Dr. Rogers is interested in social and educational inequities and the mechanisms through which macro-level disparities are both perpetuated and disrupted at the micro-level of identities and relationships. Her research centers on the perspectives and experiences of racially/ethnically diverse children and adolescents in school settings. As a professor and a researcher, Dr. Rogers advocates for gender equity with an intersectional lens and does research on race and gender, and their role in identity development among youth in urban contexts. Dr. Rogers was named a 2018 "Emerging Scholar" by Diverse Issues in Higher Education and a Rising Star of 2017 by the American Psychological Association.
Thank you to our Sponsors & Exhibitors!