Steve Reznick Early Career Award
The Steve Reznick Early Career Award was created to recognize an early career researcher who has a history of scholarly work that has advanced the field.  The award is administered by the CDS Awards Committee.
About Dr. Steven Reznick
Dr. Reznick obtained his B.A. from UNC Chapel Hill in 1973, followed by his M.A. from Wake Forest University in 1975. He then went on to earn his Ph.D. in Developmental Psychology from the University of Colorado Boulder in 1982. He soon became the Research Director of the Harvard Infant Study and served on faculty at Yale University, before returning to UNC as a Professor of Developmental Psychology in 1998. Dr. Reznick was a key contributor to the world of Cognitive Science; besides founding the Cognitive Development Society he also authored several books and helped develop the MacArthur-Bates Communicative Development Inventory and the First-Year Inventory, both popular scientific assessment tools. He was awarded multiple honors including the C. Know Massey Distinguished Service Award, the Order of the Long Leaf Pine, and the Order of the Golden Fleece. It is only fitting that there is now an award in his name to highlight up-and-coming Cognitive Scientists.
Steve Reznick Award Committee
Amy Needham, Vanderbilt University (Chair)
Deb Kelemen, Boston University (Co- Chair)
Karl Rosengren, University of Rochester
Su-hua Wang, University of California, Santa Cruz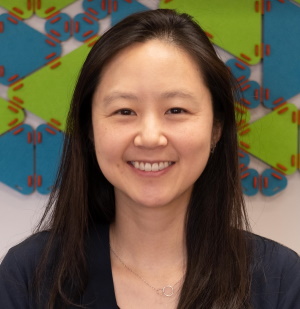 Hyowon Gweon
Associate Professor, Stanford University
Hyowon (Hyo) Gweon (she/her) is an Associate Professor in the Department of Psychology and currently serves as the Director of Graduate Studies in the Department of Psychology and the Symbolic Systems Program at Stanford University.  Hyo received her PhD in Cognitive Science (2012) from MIT, where she continued as a post-doc before joining Stanford in 2014.  Hyo is broadly interested in how humans learn from others and help others learn. Taking an interdisciplinary approach that combines developmental, computational, and neuroimaging methods, her research aims to explain the cognitive underpinnings of distinctively human learning, communication, and prosocial behaviors.  She has been named as a Richard E. Guggenhime Faculty Scholar (2020) and a David Huntington Dean's Faculty Scholar (2019), and received the APS Janet Spence Award for Transformative Early Career Contributions (2020), Jacobs Early Career Fellowship (2020), James S. McDonnell Scholar Award for Human Cognition (2018), APA Dissertation Award (2014), and Marr Prize (best student paper, Cognitive Science Society 2010).
Past Steve Reznick Early Career Winners
Elika Bergelson (2019), Duke University
Marjorie Rhodes (2017), New York University
The CDS Excellence in Cognitive Development Research at Undergraduate-Focused Institutions Award
The Cognitive Development Society is excited to announce a new award recognizing excellence in cognitive development research at undergraduate-focused institutions.
The CDS Excellence in Cognitive Development Research at Undergraduate-Focused Institutions Award celebrates the research being conducted at a wide range of institutions around the globe.
Eligibility and Submission Guidelines
The nominee must have completed the nominated work while at an institution that primarily focuses on undergraduate teaching (for example, in the U.S. this may be an institution that does not have a Ph.D. program in psychology). Candidates can be from or work in any country in the world.
The nominee should have been the "senior" author of the work (i.e., a project done while a postdoc at an research intensive institution, with a senior mentor, but published when the nominee was at a teaching-focused college is not eligible.) The work may be in collaboration with colleagues at research intensive institutions but the nominee should be the primary investigator.

The nominee's example paper must have been published (i.e., formally published in a journal, not "accepted" or "early view") in 2020 or 2021 on a topic of relevance to the Cognitive Development Society (in any peer-reviewed journal

For this award, "research excellence" is defined broadly, including papers that make important theoretical and/or empirical contributions to our understanding of cognitive development, present innovative methodological advances, and/or reflect critical initiatives to increase the diversity and/or generalizability of developmental science.
Ideally the nominee is a member of CDS, but this is not essential.
Award Committee
Clare Conry-Murray, Ph.D. (Chair)
Birsu Kandemirci , Ph.D.
Andrew Shtulman, Ph.D.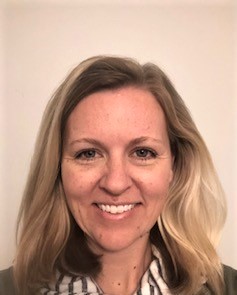 Mary Wagner Fuhs
Associate Professor, University of Dayton
Dr. Fuhs is an associate professor in the Department of Psychology at the University of Dayton. She received her B.A. in Psychology and Music (piano) from Saint Mary-of-the-Woods College and her Ph.D. in Developmental Psychology from the University of Notre Dame. Prior to her current position, she was an Institute of Education Sciences Postdoctoral Fellow in Field-Based Research Methodology at the Peabody Research Institute at Vanderbilt University. Dr. Fuhs studies cognitive development in young children. Her specific research interests include (1) identifying factors that promote the development of children's executive functioning skills, including child and family protective factors as well as characteristics of early childhood learning environments, and (2) understanding associations between children's executive functioning skills and their acquisition of academic concepts, specifically in the domain of mathematics. Her current research is supported by the National Institutes of Health (PI, R15HD100936) and the National Science Foundation (Co-Investigator, DRK-12 17-584).
Diversity Awards
  Supported by:


In anticipation of funding support, the Cognitive Development Society, with support from NSF, is accepting applications for the 2022 Diversity Travel Awards. The CDS Diversity Travel Award will provide funds to each winner to help defray the cost of airfare, hotel, and meals during CDS 2022 in Madison, WI.  Please note the award will not cover all expenses.
Award winners will be paired with a mentor during the conference and the award includes a mentor-mentee breakfast, as well as a reception with the current and previous award winners.
Kindly complete the application form by clicking the button below no later than February 24th for consideration.
Please note that your diversity status is a required field in order to be considered for the award.
All information submitted will be kept confidential but shared among the awards committee during the review process.
Deadline is February 24, 2022 at midnight Pacific Daylight Time