Welcome to Pasadena, CA!
With historic buildings, luscious landscapes, and California sunshine that provides a plethora of light, Pasadena is the perfect place to escape to in March! Nestled at the bast of the San Gabriel Mountains, the city is an oasis from the hustle and bustle of downtown Los Angeles, located a mere 10 miles away.
Conference Venue
CDS 2024 will take place at the unique and premier meeting and events venue in the heart of Pasadena.  Nestled in the Civic Center District, the Pasadena Convention Center has an expansive ballroom, amazing natural light and ample outdoor space. 
As the meeting is taking place at the Pasadena Convention Center, there are two hotels within close walking distance for CDS delegates with discounted registration options.  We thank you in advance for staying at one of the CDS host hotels.  CDS is financially responsible for the rooms and reservations help us ensure we keep registration rates low for CDS delegates.
Rooms are available at the discounted conference rate for delegates attending the Cognitive Development Society conference until the specific room booking deadline or until the rooms are sold out.
Interested in Roomshare?
Interested in finding fellow delegates to share hotel rooms with during CDS 2024? If so, please fill out our Roomshare form below.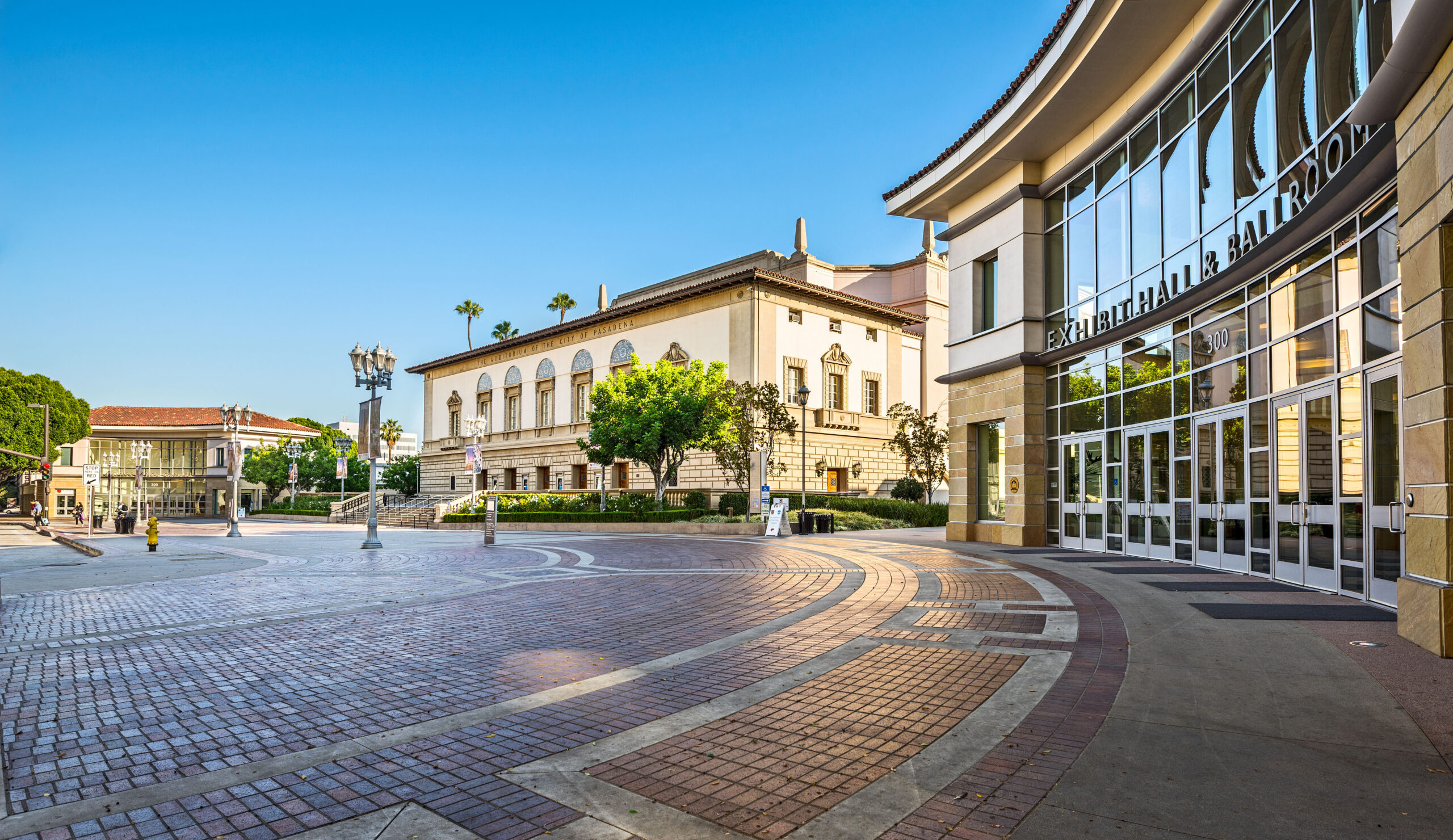 Hotel Dena, a Tribute Portfolio Hotel
Connected via outdoor patio/walkway, the Hotel Dena is the perfect place to stay while attending the Cognitive Development Society conference. Blending chic comfort with modern convenience, the Sheraton Pasadena has all the comforts a discerning traveller could want.
Walking distance to upscale shopping, dining and entertainment in Old Town Pasadena coupled with California-style cuisine at the on site restaurant and a heated outdoor swimming pool makes for a perfect blend of comfort and experience.
Single or Double Occupancy: $249 + tax per night
Room booking deadline is February 26, 2024

Hyatt Place Pasadena
A short five-minute walk for the Pasadena Convention Center, the Hyatt Place Pasadena is an ideal location for students and those on a budget.  The room rate includes a full continental breakfast and double-bedded rooms enable the sharing with other conference delegates to reduce the cost.
Please note, the room block at the Hyatt Place is smaller than the Hotel Dena and is expected to sell out.
Single or Double Occupancy: $234 + tax per night
Room booking deadline is February 21, 2024
Travel
Getting to Pasadena, California

By Air
Pasadena is served by two airports. Hollywood Burbank Airport (BUR) is the closest airport to Pasadena and is a public regional airport.  Hollywood Burbank is approximately 15 miles from Pasadena and is easy to travel to/from. Passenger service to Hollywood Burbank Airport is offered by Delta, United, American, Southwest, Alaska and JetBlue Airlines.  With nonstop flights from major hubs like San Francisco, Denver, Seattle, Dallas, and New York, travel is easy and direct.
Los Angeles Airport (LAX) is the other major airport serving Pasadena, and the Southern California region and is the ideal airport for international travel and additional travel partners.  As the fourth busiest airport in the world and second busiest in the US, LAX has many options for flights!  LAX is served by nearly every commercial carrier but top carriers include Delta Air Lines, American Airlines, United Air Lines, Southwest Airlines, Alaska Airlines, Virgin America, US Airways, Spirit Airlines, Air Canada and JetBlue.  Travel options are plentiful from LAX!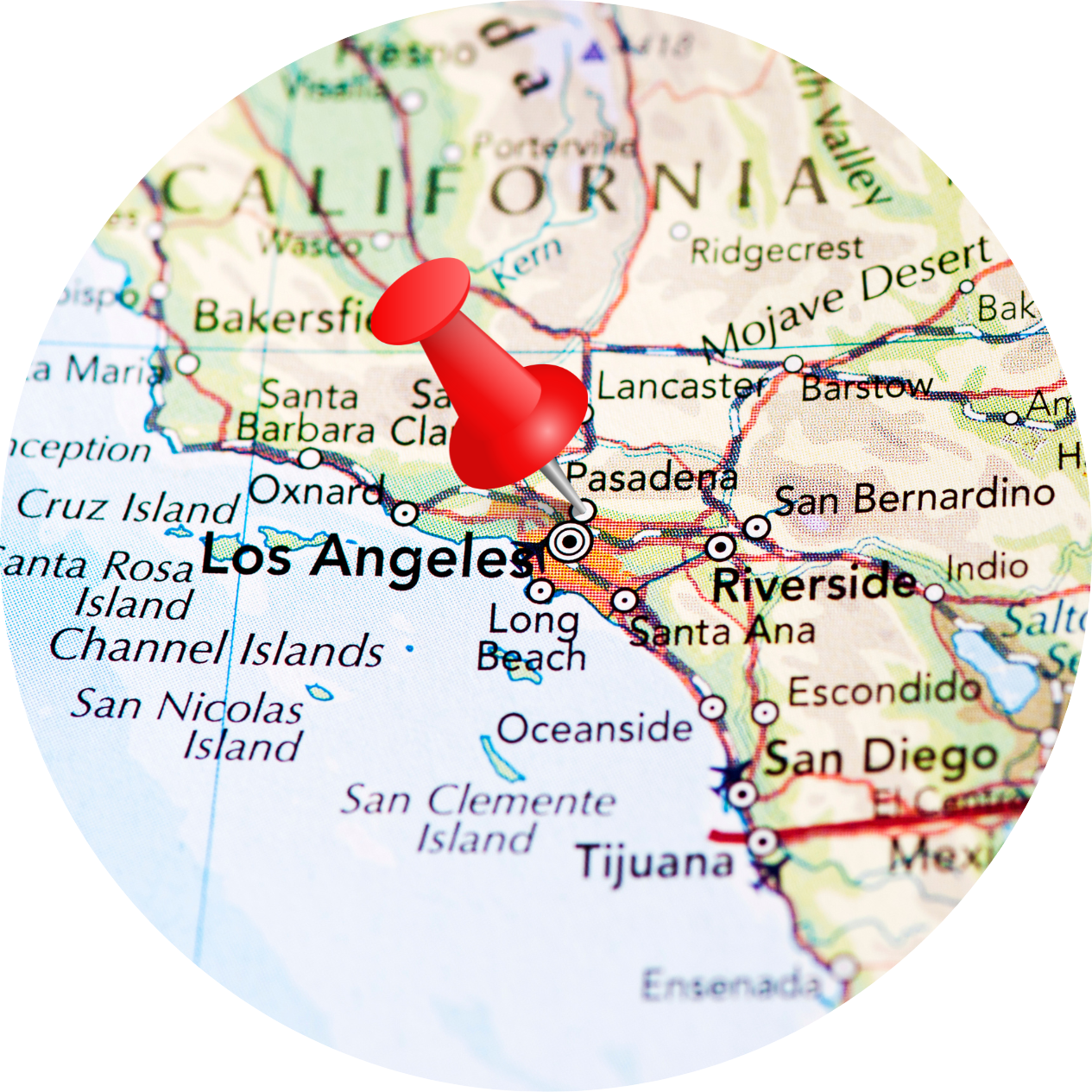 Access from Hollywood Burbank Airport to various hotels
Public transportation, cabs and ride sharing options are available for transportation from the airport to the various hotels.
The most efficient, and cost effective method of travel is taking the Metro 501 (NoHo to Pasadena Express).  This is an express bus that makes few stops and can take anywhere from 30 – 50 minutes depending on time of day and traffic volume.
Step-by-step directions to Pasadena:
Exit the Airport and walk to Hollywood Way/Thornton Metro Stop
Get on Metro Local 222 – Hollywood/Highland Station
Get off the bus at Hollywood Way/Riverside
Walk to Olive/Hollywood Way (Warner Brothers Studio Gate 4)
Get on Metro Express 501 Pasadena via 134 fwy-Metro Gold Line
Get off at Raymond Avenue & Union Street or Del Mar Station
Access from Los Angeles Airport (LAX) to Pasadena
Public transportation, cabs and ride sharing options are available for transportation from LAX to the various hotels. 
A unique and affordable method is with the LAX FlyAway buses. They offer convenient and affordable airport transfer between LAX and Union Station with no stops in between.  The buses run 24 hours a day, seven days a week.  Once at Union Station, travellers will connect to the Metro Gold Line to Pasadena.  The trip duration can vary between 35 – 60 minutes depending on traffic.
LAX FlyAway buses pick up at every LAX terminal at the outer curb in arrivals level.  Look for the green signs indicating FlyAway, Buses and Long-distance vans.  Round trip the cost is approximately $12 per person.
Ride share apps including Uber and Lyft offer on demand black car and ride share services from LAX with prices ranging from $40 for ride share to $100 for black car service.
Prime Time Shuttle also offers a shuttle van service from LAX to Pasadena for a cost of roughly $30 each way per person.

By Car
Pasadena is a short driving distance to other Californian cities and provides an opportunity to reduce costs and share expenses with your labmates!  Also close to Pasadena are interesting areas to explore, including Hollywood, Rodeo Drive, and more.
From Downtown Los Angeles: 13 miles
From Hollywood: 16 miles
From Beverly Hills: 22 miles
From Santa Monica Beach: 25 miles
From Santa Barbara: 99 miles
From Palm Springs: 107 miles
From San Diego: 129 miles
---
Getting around Pasadena
Pasadena Convention Center and the two partner hotels are all within a short walk from each other and the core interesting locations
Pasadena is an invitingly walkable community but also features a smart, streamlined transit system.  offers unique transportation options to get around the city including the following:
Pasadena Transit – Pasadena Transit is a local bus system of six routes that are designed to compliment the Metro Gold Line and Foothills Transit.  Metro gets visitors to Pasadena from other parts of Los Angeles, while Foothill Transit gets visitors to Pasadena from the San Gabriel Valley.  Pasadena Transit is a convenient way to visit the city's points of interest.
LA Metro – Los Angeles Metro operates the regional bus and rail system for Los Angeles and connects visitors to Pasadena to key locations in LA.  Pasadena is served by the Gold Line that runs between East Los Angeles and the San Gabriel Valley.
Taxis – An abundance of taxis can be found in Pasadena and the surrounding areas to get you between destinations but in such a walkable city, the need is not great!
Uber & Lyft – Ride sharing is available throughout Pasadena.
Passports & Visas
While visas are not currently required some nationalities, visitors are required to have a valid passport.  Information on nationalities requiring a visa may be obtained from the US Department of State website (https://travel.state.gov/content/visas/en/visit/visitor.html) . The CDS Secretariat and Podium Conference Specialists will provide assistance in obtaining visas in the form of support letters.
To request a visa support letter once you have registered, or submitted, please email us
Tipping is expected in Pasadena with the standard tip of 15 – 20% of the bill.
The currency in Pasadena is the US Dollar
Major credit cards are widely accepted.
Under Pasadena, California law smoking is not permitted in all enclosed public places and public sidewalks .  The smoke-free ordinance includes the prohibition of electronic smoking devices anywhere smoking is not permitted.
From March to early November, Pasadena operates in the Pacific Daylight Time (UTC – 8 hours)
Visitor Centre
Find out more information about the city!
Thank you to our Sponsors & Exhibitors!
[gs_logo_slider _builder_version="4.22.1" _module_preset="default" width="90%" module_alignment="center" hover_enabled="0" global_colors_info="{}" sticky_enabled="0"][/gs_logo_slider]